Those planning
for retirement
How can we help you move from work into a joyful retirement?
We have the same vision as you: to become retirement ready both emotionally and financially, while achieving the freedom to enjoy a fulfilling life before and during retirement. While your working days are behind you, you have accumulated assets to provide for your retirement lifestyle. However, financial challenges don't go away.
How we work
How we work with those approaching retirement
Now that you are getting close to retirement and drawing upon your pensions we understand you have different needs. We act as your Personal Finance Director. We'll identify what you want to achieve in retirement, the associated costs and link to your resources to create a financial cash flow model.

We maximise investment opportunities, minimise income and Inheritance Tax, and ensure that in the event of your death your family can carry on as normal.

In retirement you need enough purpose to wake up in the morning and enough money to sleep at night.
Mitch Anthony
How we help
You might be asking yourself…

In the event of my death, will my spouse have sufficient income and capital to maintain the lifestyle that they are accustomed to?

It is incredibly important to be one step ahead of life as you never know what is around the corner. Your family comes first and you want to do what's best for them. No one can relieve you of the responsibility for your family's financial success, but a plan – supported by your own planning team – can take away so much of the anxiety and worry involved.

I want to get on with living my retirement and delegate the management of my financial affairs to someone I can trust, particularly when I have died.

Your end goal is to be financially independent and emotionally satisfied. You have questions that need answering and they are beginning to consume your life. All you want is for everything to come together, almost like clockwork, so that you can have the retirement you deserve without losing sleep.

Can I afford to gift income or lumps of capital to my children now? Will it affect my lifestyle?

Deciding to retire isn't something that comes lightly. It uncovers your vulnerability and keeps you up at night as you wonder about how you can provide for future generations, whilst thinking about your own current lifestyle. You're wondering whether there are legitimate ways to reduce Inheritance Tax liabilities and unsure when to gift money to your children. Do you do it now or wait until you're gone?

I can't stop thinking about life after work, however, I am worried about the change both financially and emotionally.

When most of your day is spent at work or thinking about work, you begin to wonder what effect retiring will have on you. Will you have too much time on your hands? Will you be financially stable? Even if you have a clear vision, this process can seem daunting, but you must start somewhere.
Caroline Maley
January 20, 2022.
Henwood Court have been our advisors for many years. We have a great relationship with them and feel that they know us so well - not just on a financial footing but also personally. Nick's ability to make us have those hard conversations is wonderful and much appreciated by both of us. We value their input into our decisions and their support and encouragement to live life to the full is followed! Thank you.
Heidi Birch
June 5, 2021.
My husband and I have been clients of Henwood Court for over a decade. They originally provided advice when I was a director of a successful Private Health Company. They have given us good solid advice through various situations in our life including when my husband was critically ill, when we needed to contemplate using our pension funds to raise money for our business expansion and on both my husbands and my retirement. They are always approachable and responsive to our queries and have been able e to provide us both with peace of mind when reviewing our financial planning for retirement. They not only do the 'number crunching' that is important for our financial well being but they also help us to focus on our aspirations for our future. I would highly recommend them
We were first introduced to Nick through a mutual friend and business associate in the summer of 2009. At the time we were looking for financial advice and based on a number of recommendations we became a client that year. We have always found Nick to be friendly, approachable, professional, competent, diligent and trustworthy. He has instilled all these attributes into the team he has built over the years at Henwood Court. The advice given is a tailored approach built on the foundation of understanding your needs and aspirations. This personal approach always has the clients best interests in mind in any advice given which they make straight forward and easy to understand even for those people with little financial background or expertise. It is often difficult to recommend companies to other people but we have done this over the years with Henwood Court and those friends like us have us remained very happy clients to this day. Thank you Nick and your team for looking after our financial affairs which we know are in very capable hands.
Chris G Reynolds
April 26, 2021.
My wife Nancy and I joined the Henwood Court family 12 years ago after my early retirement/redundancy in 2009. During that time they have just always been there for us, going that extra mile to understand our financial needs and wishes and putting plans in place to help us reach our goals, flexing these as needs be along the way. More than that though, they support us emotionally, whether that be through change of circumstance for ourselves or close family, or through the ups and downs of the investment markets. In the last year or so they have been very visible to us through the Pandemic with phone calls (thanks Paul) and various posts and social media notifications ensuring that we remain connected. We cannot stress enough the peace of mind this has all given us to get on with our lives. It's great to skip past the investment adverts in the Sunday papers and think: no thanks, we're all sorted! Thank you Nick and the Henwood Court Team, you're the best, as the mounting list of Industry awards attests.
Jim Hayter
April 10, 2021.
We have been clients of Henwood Court for over two years and can't recommend them highly enough. Nick and his team take a very personal approach to their clients using the first few meetings to get to know us and helping us to work out what was really important and what we wanted to achieve before looking at any financial details. This was an excellent approach and worth the investment in time as we are now in a position where we have a highly detailed plan focused around what we want to achieve and will also enable us to retire many years earlier than we expected. Through the time we have spent with the team, we have built up the confidence that they have the knowledge and skills to adapt the plan as needed and will continue to manage us and the plan over the years to come. The whole experience has been excellent for us and we thoroughly recommend them.
Lisa Welbourn
March 30, 2021.
We have been clients of Henwood Court for 10 years or more now and can't recommend them highly enough. Our investments and pensions have been managed in a very professional manner. Nick and every member of Henwood Court treats us like a friend, and know us like people not just clients. It gives us confidence that they understand our goals and aims and can support us to achieve them. They provided extra support during my recent early retirement leaving me with no doubts that it was the right financial decision to take. if you're looking for help with your financial planning, then we would recommend you take a look at this company
Paul Tock
January 8, 2021.
Henwood has been great for us. Firstly, we've had high quality professional and sound advice on personal financial planning and investments. Secondly, the staff in the back office administration are very efficient and responsive. They do what they say they will do and always promptly. Initially we were some what reticent about taking advice from anyone and took some persuading, but we needn't have worried. Not only are they highly competent financial advisors looking after our interests, they also go out of their way to provide so much more to help you realise your ambitions. Having had our eyes opened we've done so much more than we thought possible in retirement. Thank you Henwood.
Iain Shore
January 5, 2021.
Since we were referred to Henwood Court in 2013, well before we retired, we have felt as though we have been looked after almost as family members. The diligent care, interest and attention which Jason put into assessing our needs from the outset were exemplary, and this has continued at every meeting, whether face to face or online. It almost seems as though Henwood Court know us better than we do ourselves! The professionalism which has gone into sorting out our slightly differing needs and sources of income has meant that we have been able to enjoy our retirement knowing that we are being well looked after. No one else, other than, perhaps one's solicitor, ever engenders in a client this feeling of absolute trust, not a word often used in business these days. The coffee's pretty good, too..... We cannot recommend them highly enough.
Gill G
November 18, 2020.
I have used Henwood Court since I took early retirement 10 years ago. They have always been very friendly and very helpful. Not only do they manage my portfolio expertly I have also been able to ask about other professional issues and they have always been able to point me in the right direction. I can contact Jason at any time and I will always get a speedy and helpful response.
Mike Brown
November 16, 2020.
My wife and I first signed up with Henwood Court in 2013 and it was one of the best financial decisions we ever made. Nick, Victoria and the whole team aren't just our financial advisers, they are part of our extended family who are as much interested in our lives and happiness as they are our portfolio performance. We can't recommend Henwood Court highly enough. They are so professional, friendly and caring whilst also managing investments with amazing competence.
Financialsense®
Financialsense®
We achieve your goals through our financial planning program - Financialsense®. Via the creation of a dynamic financial plan, combined with ongoing planning, delivers multigenerational financial freedom to ensure your estate planning is in order and transfer wealth to younger generations to mitigate Inheritance Tax.
find out more

We didn't get here by accident. We had help from Henwood. We feel incredibly lucky and fortunate to have this time.
Dominic & Jane Facci
Business owner
Meet our clients
Let our clients do the talking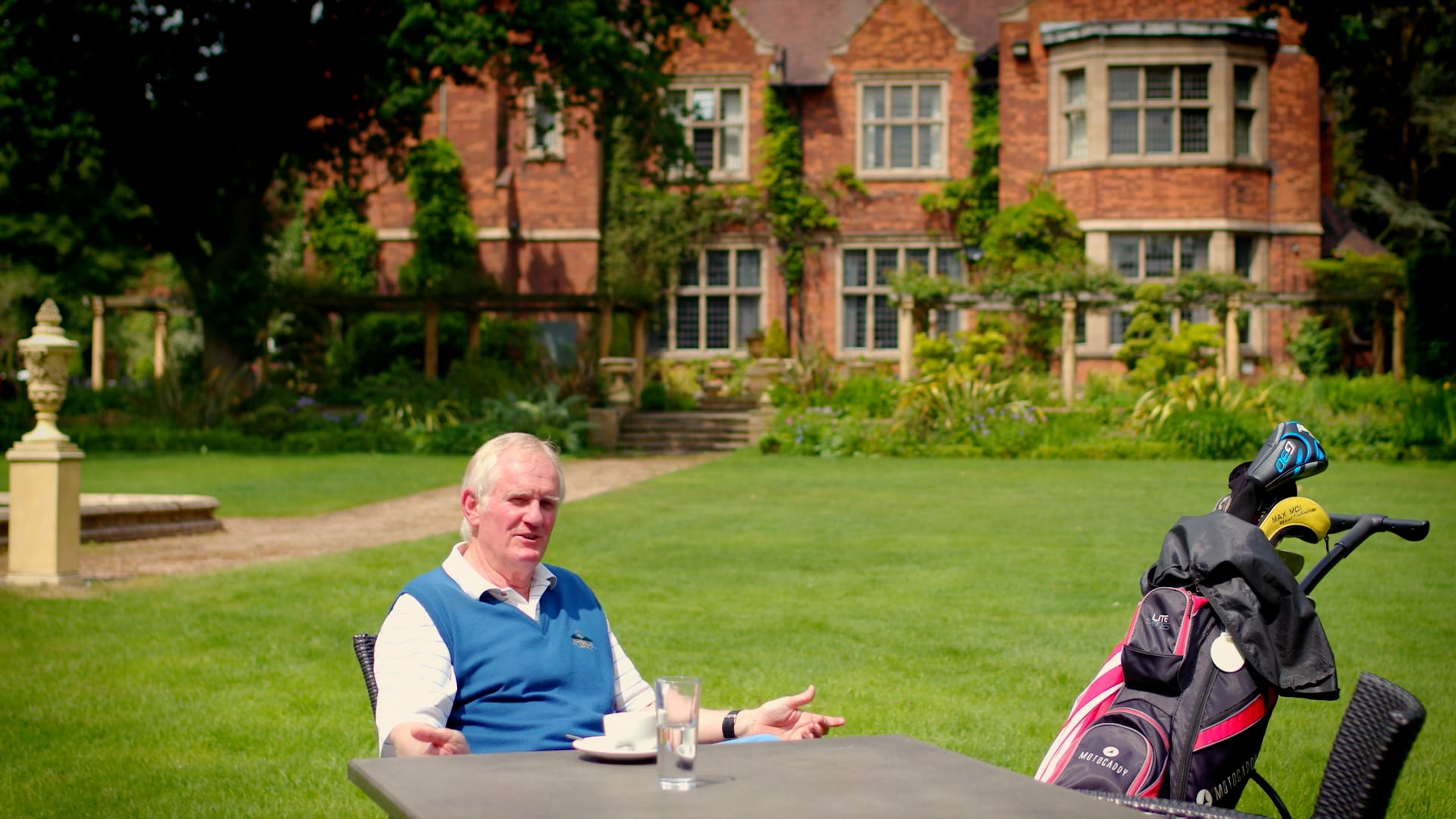 Henwood really has helped us to live the life we want. All the staff know us and give us a warm welcome whenever we go there and I trust the whole team for their knowledge.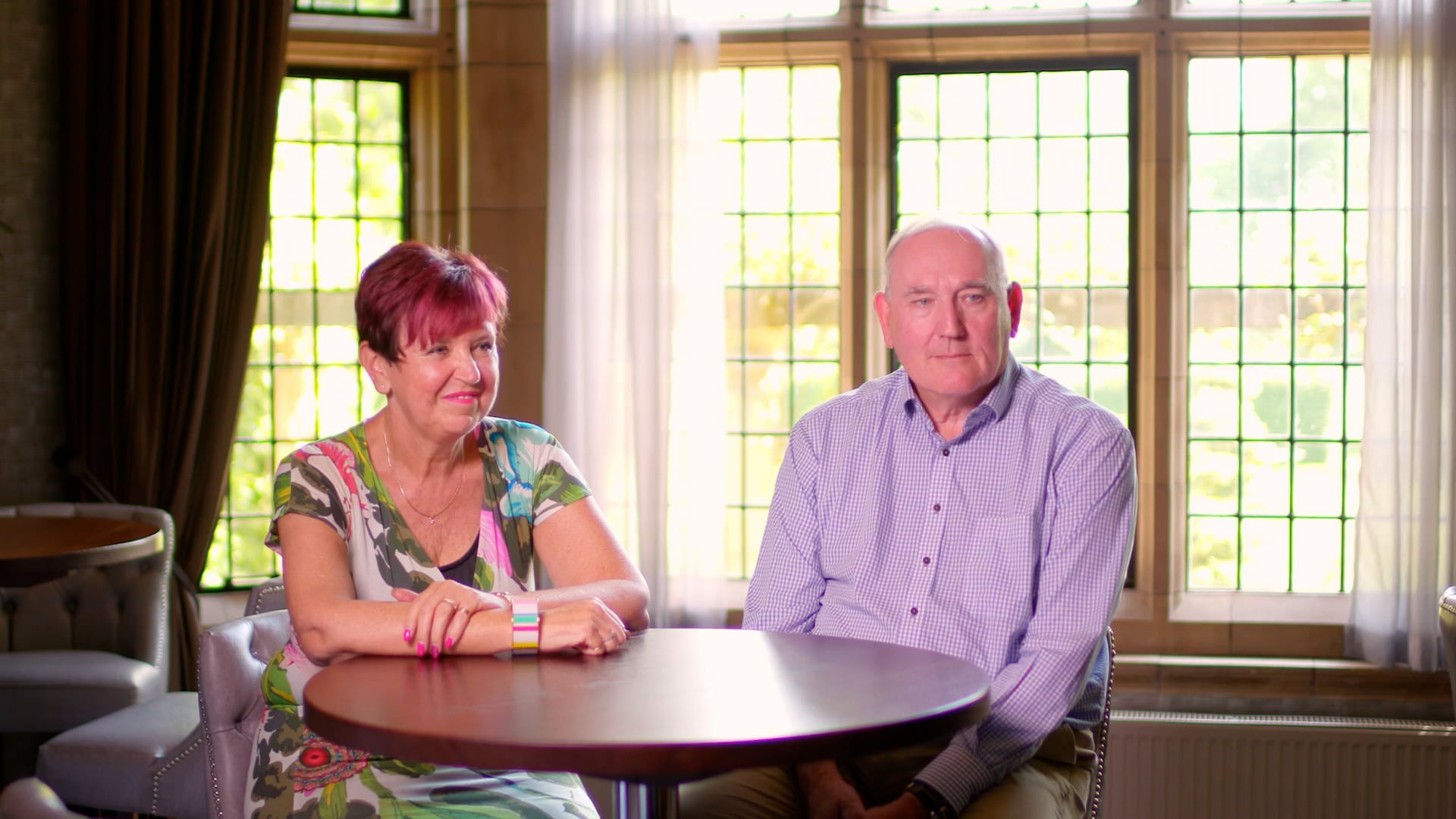 All the people we deal with make you feel like you're the only person they deal with. They're very individual in the way they handle your issues.